By using mud, my group re-created WHAM! On the sidewalk outside the classroom.
First, we made the picture bigger on a sheet of paper and poked holes through it so we could put it on the sidewalk with chalk by rubbing the chalk through the holes and onto the sidewalk.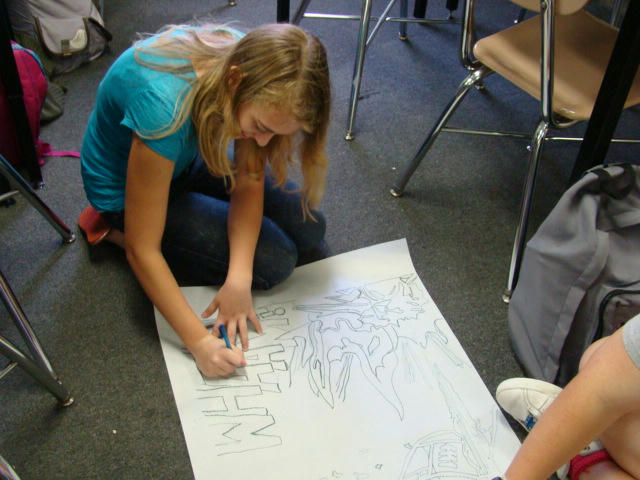 Afterwards we used mud of different shades,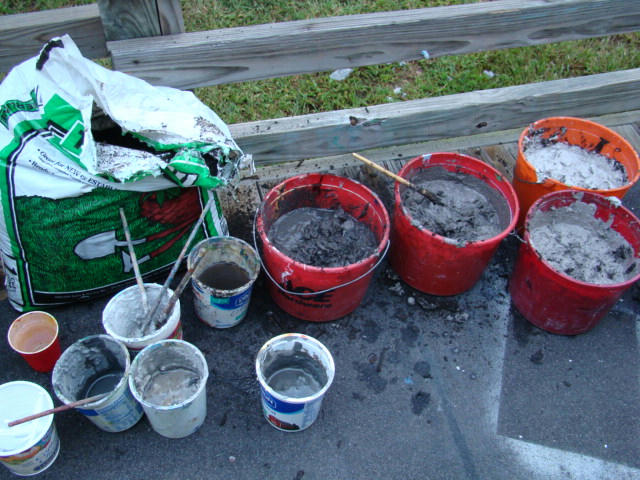 and painted the chalky outline in a four color gray scale with the mud. It came out pretty good too. I enjoyed making it, but if I were to do it again, I'd have made the holes bigger on the sheet of paper to make the outline easier to see. I also would have liked to not have as many sticks running through the mud since it kept putting the wrong shades in different areas.