By cutting out paper and putting it in front of a light source, the shadows became a pretty picture! So, I helped make a shadow garden!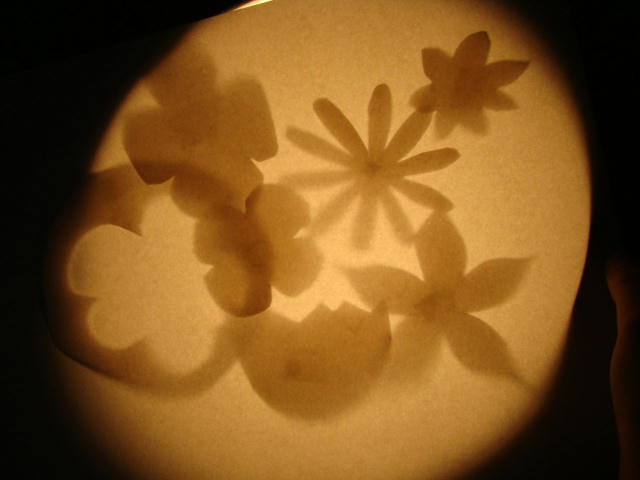 The flowers of the shadow garden are very easy to care for as they do not need water and still look pretty. Batteries for the lamp are not included.
I liked making the flowers for the shadow garden but cutting out some of the more detailed flowers took a lot of patience and sometimes they would tear and the garden would lose another flower. However, it looked good in the end. I liked designing my own flowers for this piece and I would like to possibly do this project again with more time and a bigger light source so I can make a bigger shadow garden.