Recently, my group created a mosaic with chalk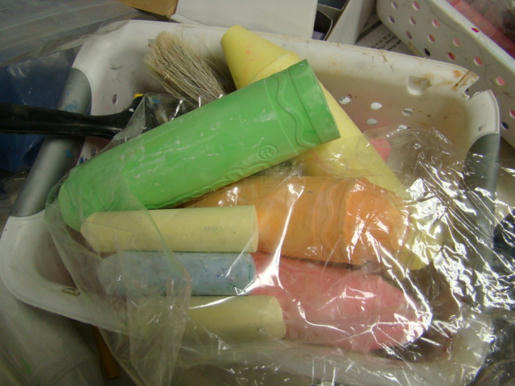 In the school's courtyard.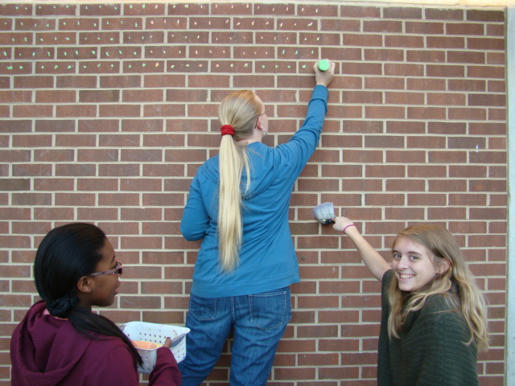 We placed dots on the bricks to tell us what to color them and soon our mosaic grew.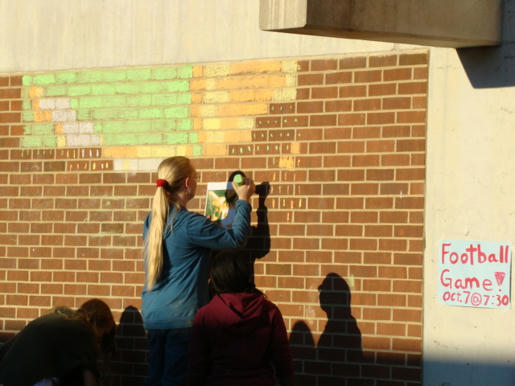 And grew...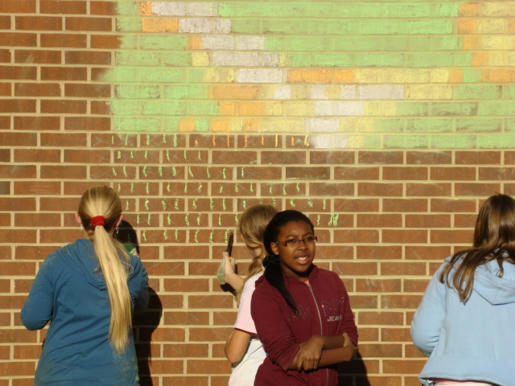 And grew...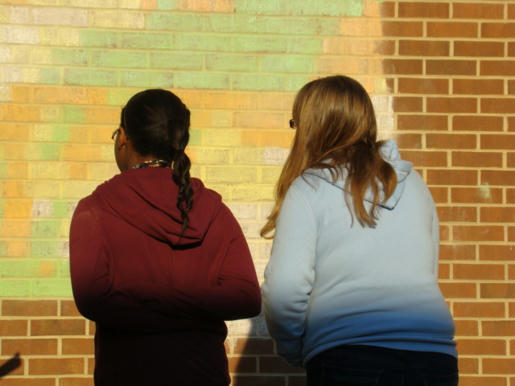 Until finally it was done! Now there is giant kitten that watches the students roam around the courtyard all day.
This piece was fun to make but at one point our group lost count and couldn't figure out where we were in the mosaic. Perhaps if we had gone from left to right all the way across the mosaic, and not skipped around, we would have not gotten lost.