To make stencils, I had to first choose a picture. I chose a Pokemon. Specifically, Purrloin.
Purrloin! I choose you!
I then made it black and white on photo shop and had to trace it and create a bigger version on some poster board. I then created a frame and painted it as to make it pretty. I used many complimentary colors to help with emphasis in the final piece. In the end, it looked really good.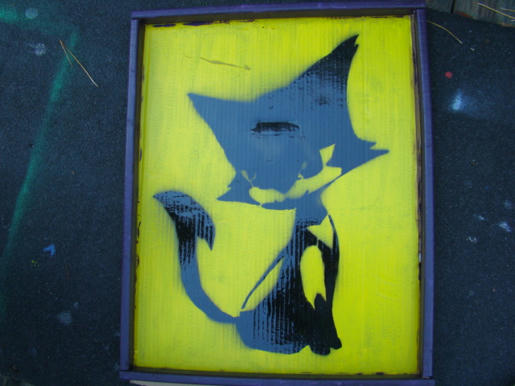 I enjoyed making this and I would do it again if I had the chance.